At K9-1, we train different dogs for different purposes.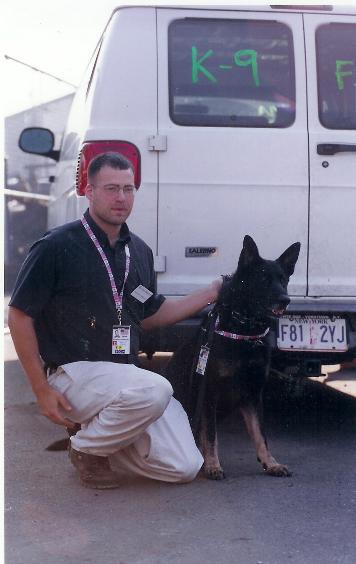 Mike was the training director for the explosive detection dogs used by FEMA during the post 9-11 recovery efforts. Here he is with Heri, who is trained to locate 17 different scents associated with explosives.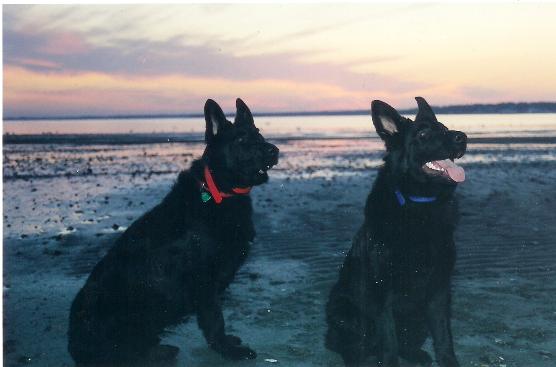 We can train multiple dogs to work together off-leash. These client dogs, "Sergeant" and "Major", are on a field trip to the beach. Field trips build the confidence level and reliability of the dogs in training.
Professional training is not just for pure breeds - this is "Malcom" finishing up on a training exercise through the Blue Mountain trails. Obedience training can brings years of joy and more freedom to you and your pet.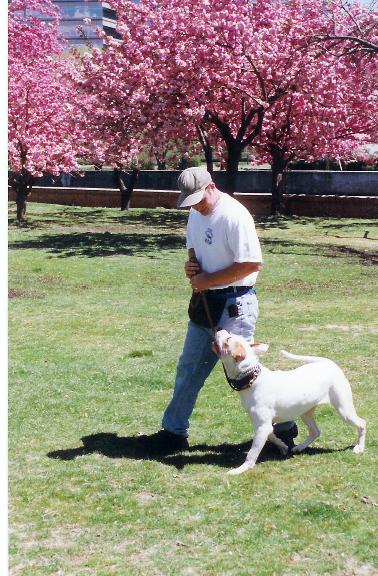 Our techniques demand the highest degree of control from the most difficult dogs without "breaking the dog's spirit". A well trained, confident dog is only accomplished with knowledge, respect, and patience.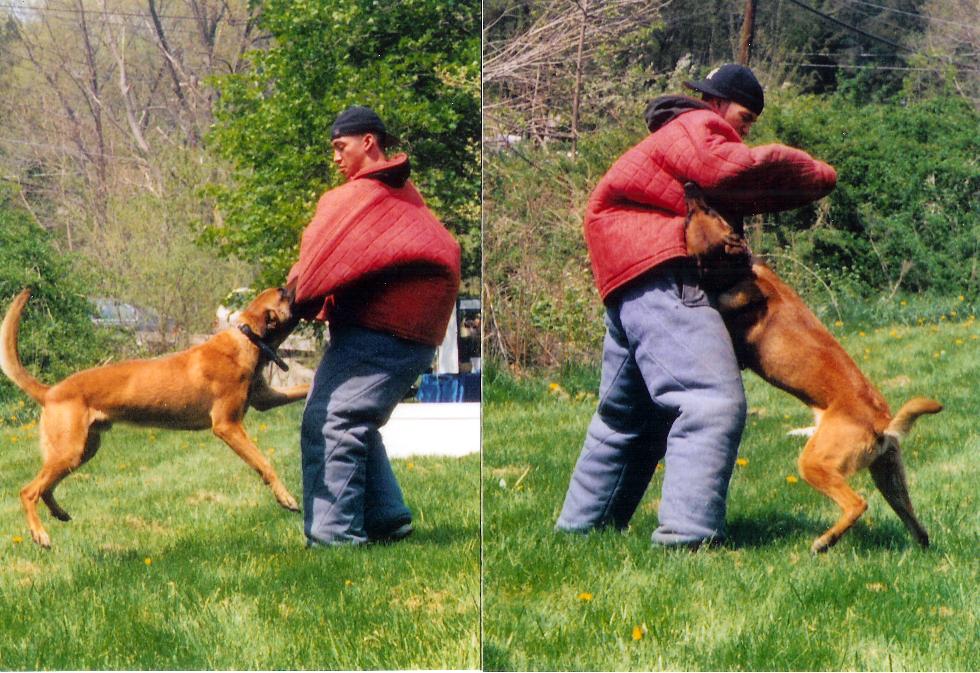 Playing a thug at the annual South Putnam Animal Hospital pet fair, K9-1 trainer, Nathaniel Bonilla, demonstrates the counter attack abilities of one of our level 3 protection trained dogs. Isaac, a Belgian Malinois, went to work for Bergan County PD. Our protection dogs have a reputation for outstanding control and developed fighting abilities. Mike is one of the few trainers in the area who can train a protection dog from scratch and not rely on importing pretrained dogs.
Featured on the front page of Connecticut's The Advocate Feb 11, 1999 - Mike Demonstrates training of advanced AKC competition exercises on "Goose".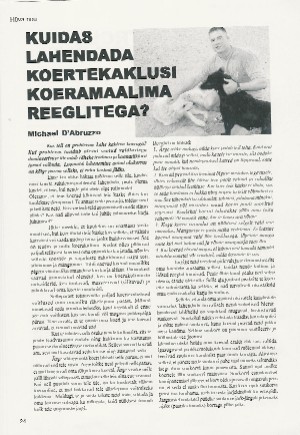 K9-1 enjoys helping other trainers who are in need of help with especially difficult cases. Mike has been broadcasted in the US, South America, and Europe. Above is a sample of Mike's translated work published in a popular dog training magazine printed in Estonia.